Connecting Credentials Framework
Students, advisors and their future employers face an extraordinary challenge: In a relative vacuum, they must make decisions about the credentials to pursue and recommend—decisions that can determine the ability to transition from school to employment, to advance in career and life, and to find the right talent for the job. The stakes are high. Yet the competencies students might develop through each degree, certificate, license or badge are difficult to discern, and even more difficult to organize into a coherent, successful development path.
In a rapidly evolving world, competencies are currency—powering the success of students and employers alike. If we distill diverse credentials down to the
universally recognized competencies they support and workforce demands they meet, we empower people, commerce and communities in important new ways.
That's what the beta Connecting Credentials Framework is all about. It identifies the competencies underpinning credentials, educational programs and work, establishing common language and delineating levels of proficiency to describe what people who have mastered these competencies know and are able to do.
Learn more about the genesis and testing of the Credentials Framework.
Use the Credentials Framework process to profile existing credentials – or to guide the development of new credentials. Here's how: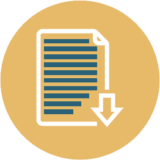 The Framework provides a rubric with which to assess the level of knowledge and skills found in competencies. Use it as a reference guide when filling out your profile template. Find step-by-step instructions and tools in the Guidebook.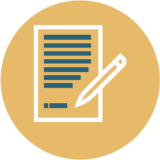 Start by listing the competencies being profiled. Referring to the Framework rubric, select the level of knowledge (1 – 8) that best describes each competency, and note it in the template. Repeat this process for each skill column (specialized, personal, and social).
Complete a separate profile for each item (credential, program, or job description) you want to compare.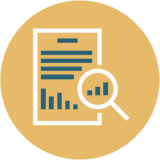 Once completed, your profile enables "apples to apples" comparison with other credentials. Analyze your results to identify patterns, expose gaps and uncover opportunities—then determine the necessary strategies to help you meet your goals.
We'd love your feedback! If you've used the beta Connecting Credentials Framework, please take a moment to complete our brief survey.